EC - Declaration of Conformity
The EC certificate or also called the Conformité Européenne (CE) certification is a regulatory standard for certain products, which means that the products are safe for sale and use in the European Economic Area (EEA). Manufacturers use the CE marking on the certified products in order to indicate that the product is in accordance with all the European safety rules and can be freely traded within the EEA. The CE certificate acts as a trade passport for the European marketplace. It allows the products to freely circulate within the 30 countries that comprise the EEA.
The eco-certificate that we hold is a statement that we are upholding our word and protect the environment in every part of the production process. With this certificate we are paving the way for a greener market in lighting in which we hope that all participants in it, will follow our example and take a turn for a greener tomorrow. Certifications raise the industry standards for environment, health, safety and etc. and we can all agree that this is the right direction in which we should move on to. Let us raise the public awareness and bring about a greener tomorrow for everyone.
ISO 9001 sets certain criteria for quality management systems, used by all kinds of organizations regardless of their size. The standard is based on several quality management principles, with a focus on customers, motivation and implication of top management, all with the purpose of continual improvement. With this standard we are ensuring that our customers and clients are getting consistent, top-quality products. We care for our clients, and that is why we go above and beyond to bring perfect lighting design.
The ISO 14001 sets the criteria for environmental management systems, which map out a framework for the company to set up an effective environmental management system. It can be used by any organization regardless of sector and it proves a company environmental impact is measured and protected. We take these standard very close to heart and keep a close eye on improving our environmental impact and making a positive impact on our community, all while tackling environmental challenges such as climate change.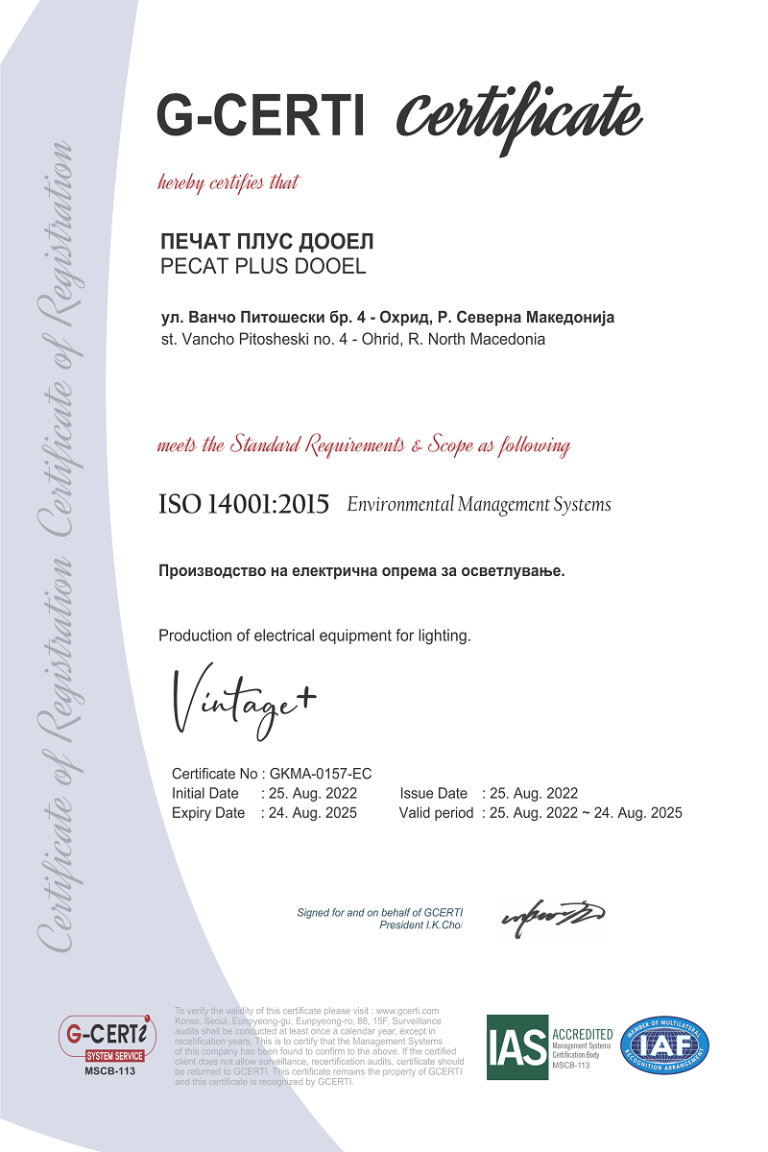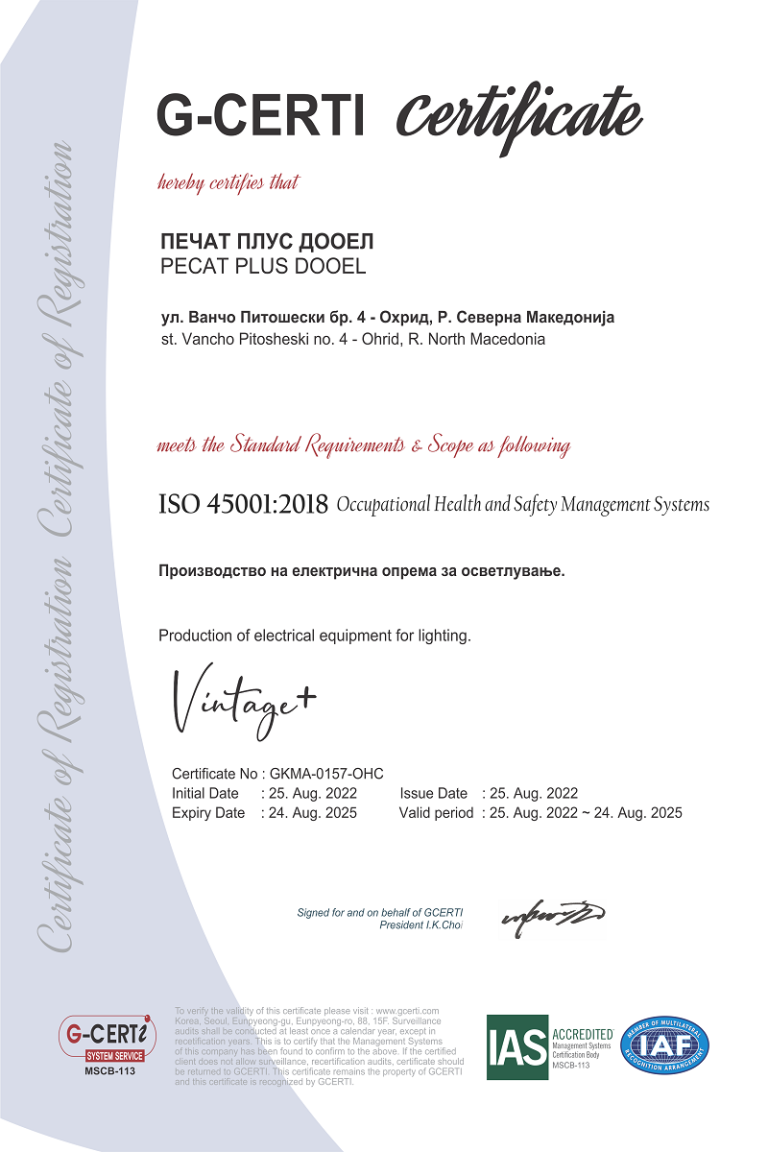 This standard specifies the requirements for occupational health and safety management systems. It gives guidance for its use to enable any organization to provide safe and healthy workplace, by preventing work-related injury or ill health, as well as improving the management in these areas. With this standard it can be established a safe working environment, by eliminating hazards and minimizing risks. The intended outcomes are the continual improvement of occupational health and safety performance, fulfilment of legal requirements and achieving a safe and sound working environment.